Business Opportunity
Unlimited Services has built a reputation for providing customers the industry's very best cleaning contractors. Customers expect a dependable, quality service delivered by friendly and responsive service providers. This is what USBM works hard to deliver to customers every day.
For over 35 years Unlimited Services has developed a qualified network of service providers that meet both Unlimited Service's rigorous qualifications and the expectations of customers. Unlimited Services currently does zero advertising for new cleaning contractors as we prefer word-of-mouth advertising from our existing, successful contractors who understand our high standards. Membership to our qualified contractor list is not easy. But for those that successfully enroll, there are outstanding opportunities that can help you grow your business.
What can Unlimited Services do for you and your business?
Our qualified contractors are offered individual cleaning accounts from Unlimited Services. We work to match a customer's needs to a contractor's expertise and service area. This is not a franchise and there is minimal up-front investment. Your main costs are when you decide to purchase individual accounts that we have intentionally earmarked for your business. After you purchase the account, the account is yours.
Second, we offer a package of valuable management services for the accounts you have purchased. For a low monthly percentage, Unlimited Services provides management services both you and your customers appreciate:
We bill the account for monthly service
Follow up on late payments
Solicit additional work you may be able to provide
Periodically check with your customer regarding their satisfaction and promptly provide you with this information
These services help protect your investment and customers appreciate the professional, friendly, and hassle-free interactions with Unlimited Services.
Unlimited Services also works with approved cleaning and maintenance contractors capable of various specialized services (carpet and floor care, window cleaning, power washing, etc). Once approved, you join our network of qualified service providers. You then remain on-call for specific project assignments as they become available.
We have a motto internally at Unlimited Services: "We measure our success by our contractor's success."
Our goal is to see your business succeed. Our company and its services are built with your success in mind. When you are doing well you are likely to continue building your business with Unlimited Services. Your success is only possible when customers are happy with the services provided and this is the ultimate goal: happy and loyal customers.
If you are currently in the commercial cleaning business or are interested in starting a business and believe you may have what it takes to do well in the commercial cleaning industry, give us a call. We have over 35 years experience in the industry. We are available and look forward to discussing our requirements and whether this may be a good opportunity for you.
Contact Us or email us at info@usbm.com.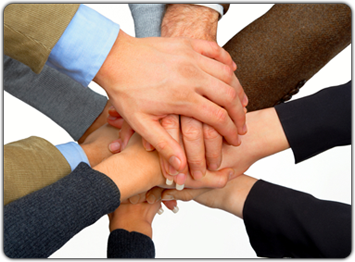 Testimonials
"The opportunity with Unlimited Services has benefitted not just me but my entire family, which is very important. I have referred many of my friends to do business with Unlimited Services because I know firsthand the opportunity. I appreciate how Unlimited always returns calls right away and their attention to my business."
"For 30 years I have been in the janitorial industry and have seen many opportunities come and go. Unlimited is a company that cares about your business and works on your behalf. They offer me new accounts to pick and choose at my pace. People ask me all the time how they can be successful in the industry and I say "start by calling these guys".